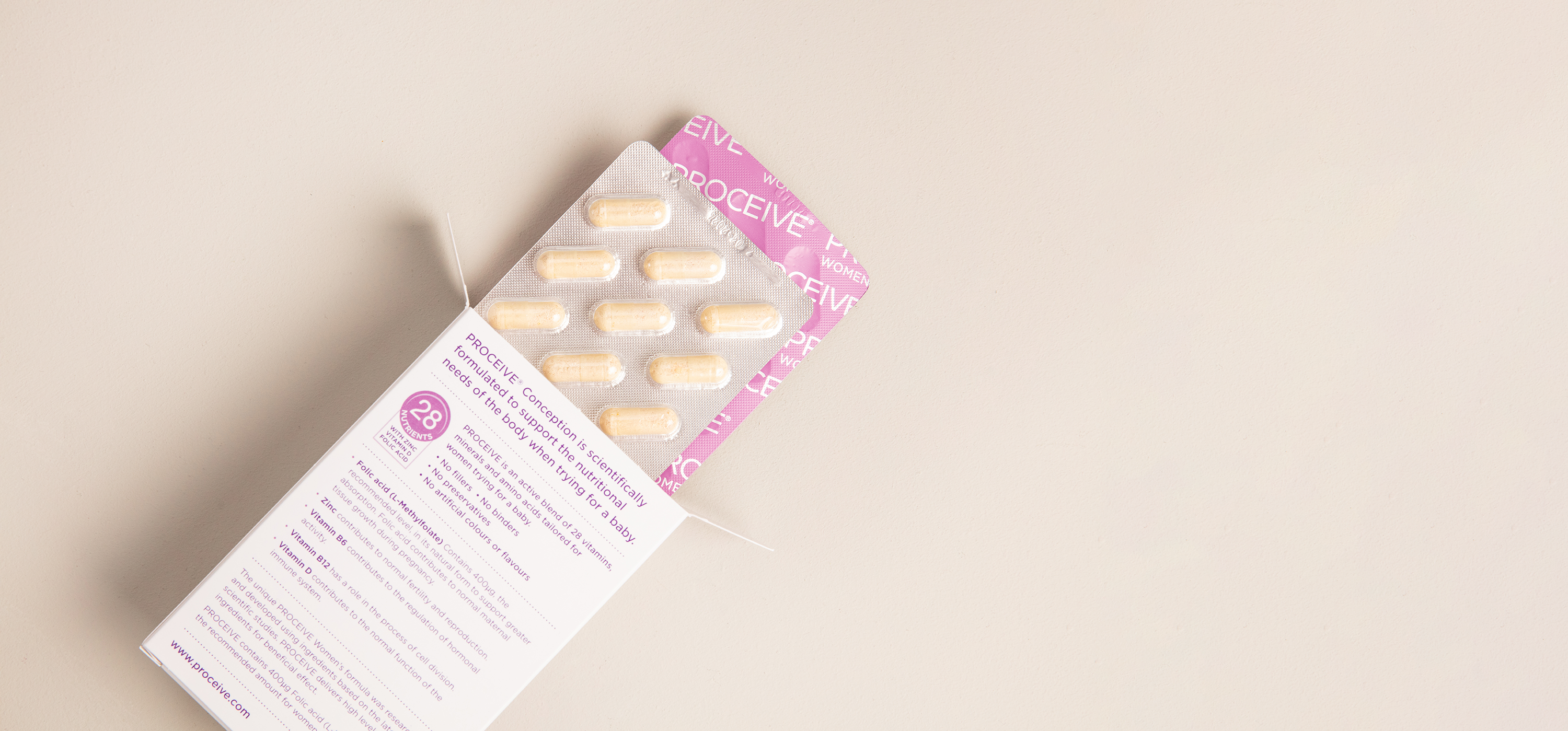 Folate vs Folic Acid: Understanding the Difference
It comes as no surprise that Folic Acid is very important for conception and pregnancy. This B vitamin is an essential nutrient that supports neural tube development in pregnancy. As this happens very early on in pregnancy it's an important nutrient to look for in a conception supplement. It is recommended that women who are planning to conceive take a folic acid supplement daily prior to conception and for the first three months of pregnancy in addition a healthy balanced diet.
But did you know your body can't just use folic acid as it is? Without getting too heavy on the science, it has to go through a conversion process into a form called Methyltetrahydrofolate (MTHF) in order for you to use it. However, recent research has shown that a significant portion of the population have a genetic variant which means they can not metabolise folic acid into the folate needed by the body.
As Gaye Godkin, Consultant nutritionist explains: "The conversion of folic acid to available folate by the body can be tricky, there are a number of enzymatic steps that need to take place in order to achieve this. The enzyme required to make folate bioavailable to the body is called Methylenetetrahydrofolate reductase or MTHFR for short. It has now better understood that in some people these enzymes don't work properly, meaning folic acid may not be metabolised in the body correctly."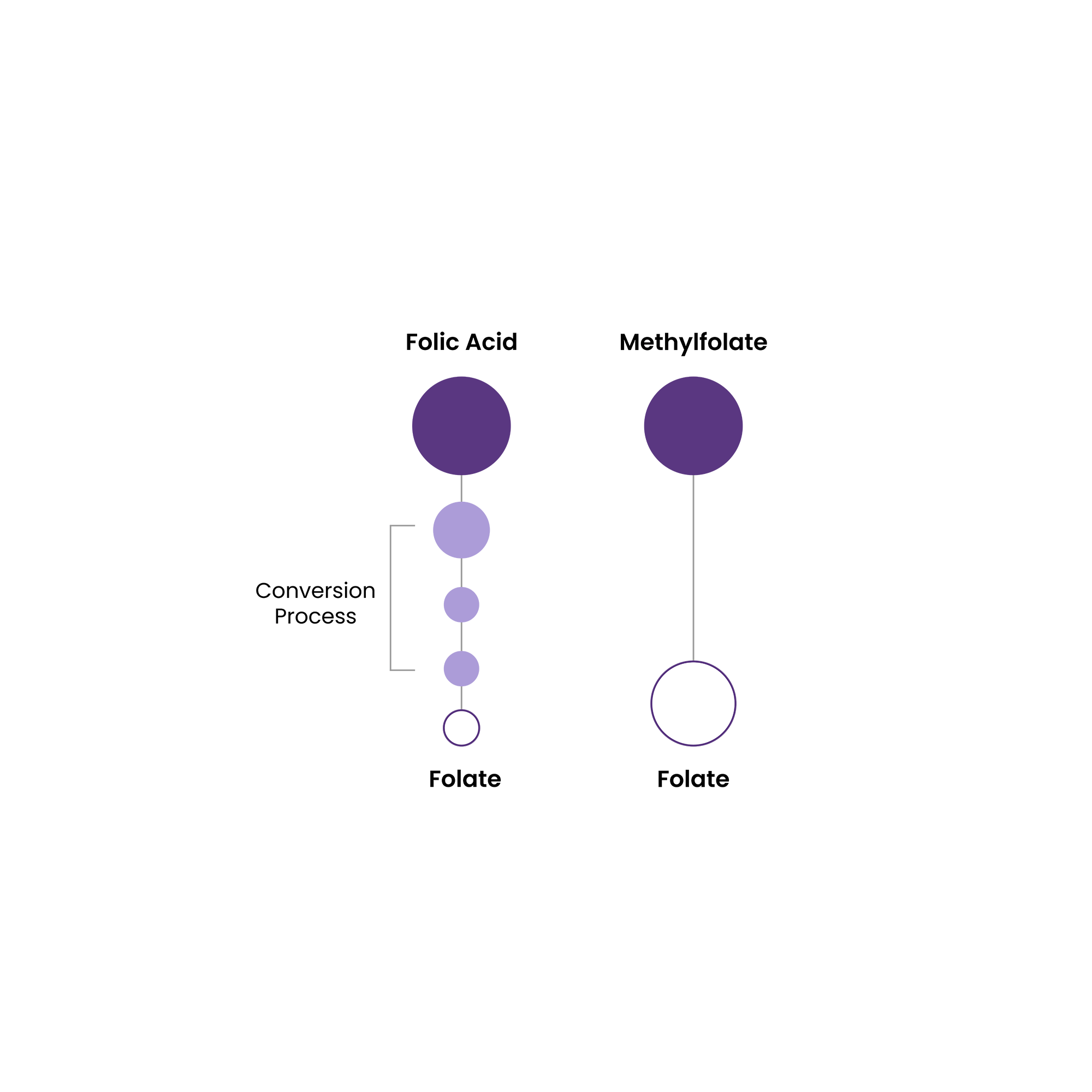 In fact, research indicates that the MTHFR gene mutation can affect over 40% of people worldwide. As Gaye notes, this genetic variant can result in an inability to properly convert folic acid into folate.
Therefore supplementing with the bioavailable form of folate, L-Methylfolate, can increase the absorption of folate, including in those who have this mutation.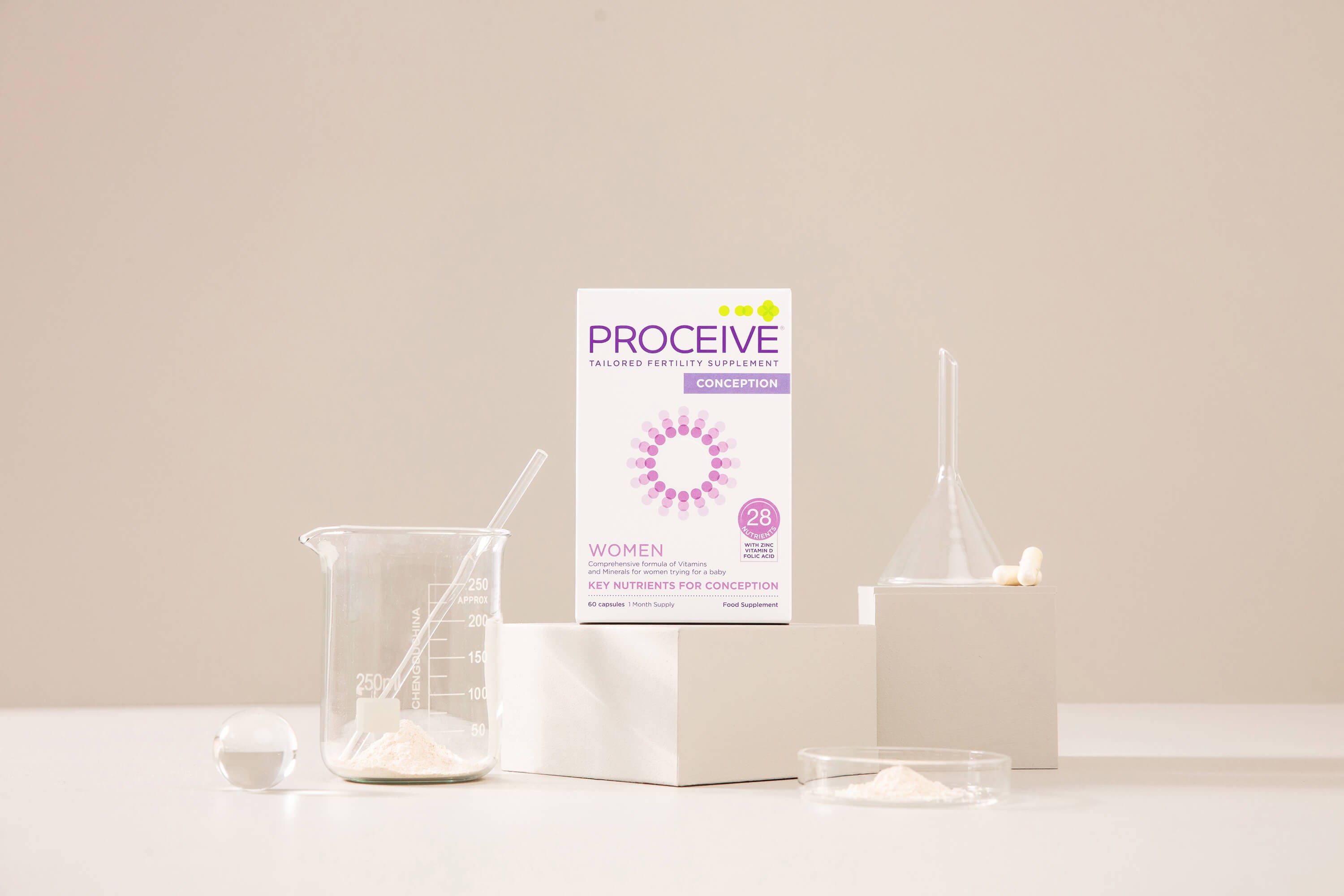 Most conception supplements contain folic acid which needs to be converted into folate. At Proceive we only ever include the highest quality ingredients that are backed by robust clinical evidence.
All Proceive products contain the most bioavailable form of folate, L-Methylfolate, to support greater absorption.