Key ingredients
| Ingredients | Per dose* | %EU NRV |
| --- | --- | --- |
| L'Arginine | 250mg | - |
| N'Acetyl L-Carnitine HCL | 100mg | - |
| L-Cysteine | 100mg | - |
| L'Citrulline | 50mg | - |
| Coenzyme Q10 | 25mg | - |
| Beta Carotene | 3mg | - |
| Vitamin D3 (Vegan) | 17.5ug | 350% |
| Vitamin E | 67mg | 558% |
| Vitamin K1 | 50ug | 67% |
| Vitamin C | 150mg | 188% |
| Thiamin (Vitamin B1) | 25mg | 2273% |
| Riboflavin (Vitamin B2) | 25mg | 1786% |
| Niacin (Vitamin B3) | 25mg | 156% |
| Vitamin B6 | 10mg | 714% |
| Folic acid (L-Methylfolate) | 400ug | 200% |
| Vitamin B12 | 25ug | 1000% |
| Biotin | 150ug | 300% |
| Pantothenic Acid (Vitamin B5) | 25mg | 417% |
| Calcium | 100mg | 13% |
| Magnesium | 50mg | 13% |
| Iron | 10mg | 71% |
| Zinc | 20mg | 200% |
| Copper | 1mg | 100% |
| Selenium | 200ug | 364% |
| Chromium Picolinate | 100ug | 250% |
| Molybdenum | 5ug | 10% |
| Iodine | 50ug | 33% |
| Boron | 1ug | - |
NRV=Nutrient Reference Value/*Dose is two capsules/ -- No Nutrient Value
INGREDIENTS: L-Arginine, Calcium Carbonate, Ascorbic Acid (Vitamin C), DL-α-Tocopheryl Acetate (Vitamin E), N-Acetyl L-Carnitine HCL, L-Cysteine, Magnesium Oxide, L-Citrulline, Sodium Selenite, Thiamine Mononitrate (Vitamin B1), Calcium D-Pantothenate (Vitamin B5), Ubiquinone (CoEnzyme Q1O), Riboflavin (Vitamin B2), Nicotinamide (Vitamin B3), Zinc Oxide, Beta Carotene, Pyridoxine HCI (Vitamin B6), Iron, Sodium Borate (Boron), Cholecalciferol (Vitamin D3), Cupric Sulphate, Methylcobalamin (Vitamin B12), Chromium Picolinate, Calcium L-Methylfolate (Folic acid), Phylloquinone (Vitamin K1), Biotin, Potassium Iodide (Iodine), Sodium Molybdate (Molybdenum). Capsule Shell: Hydroxypropyl Methylcellulose. Anti Caking Agents: Magnesium Stearate, Silica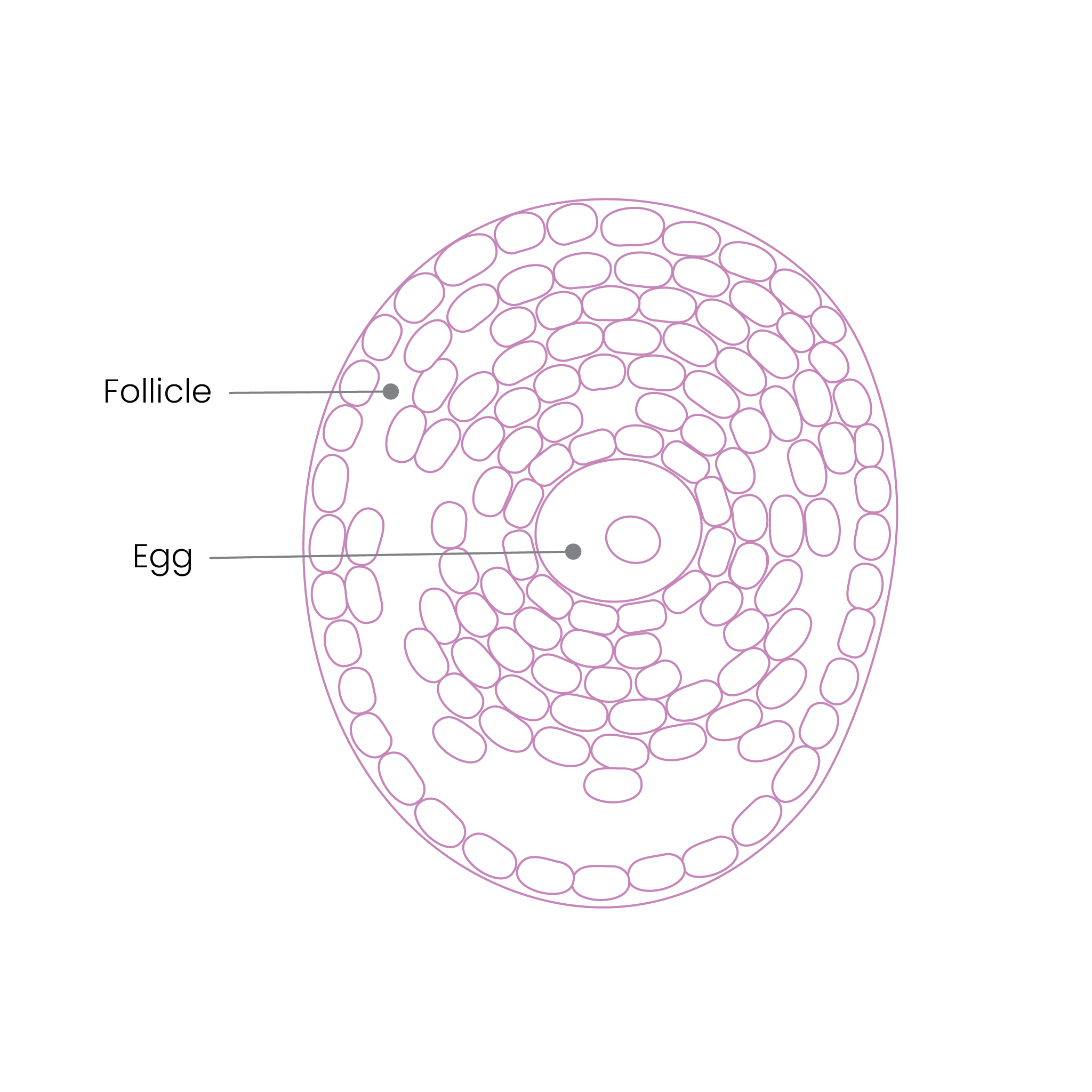 Supporting Egg Quality
Before ovulation the female egg goes through an important maturation process that begins 3-5 months before ovulation. A good way to consider this phase is "Trimester Zero".
During this time the egg matures within a structured environment called a follicle. The follicle will nurture the egg until it is ready to be released at ovulation into the fallopian tube.
The egg maturation process is energy intensive and the egg follicle needs to be supported.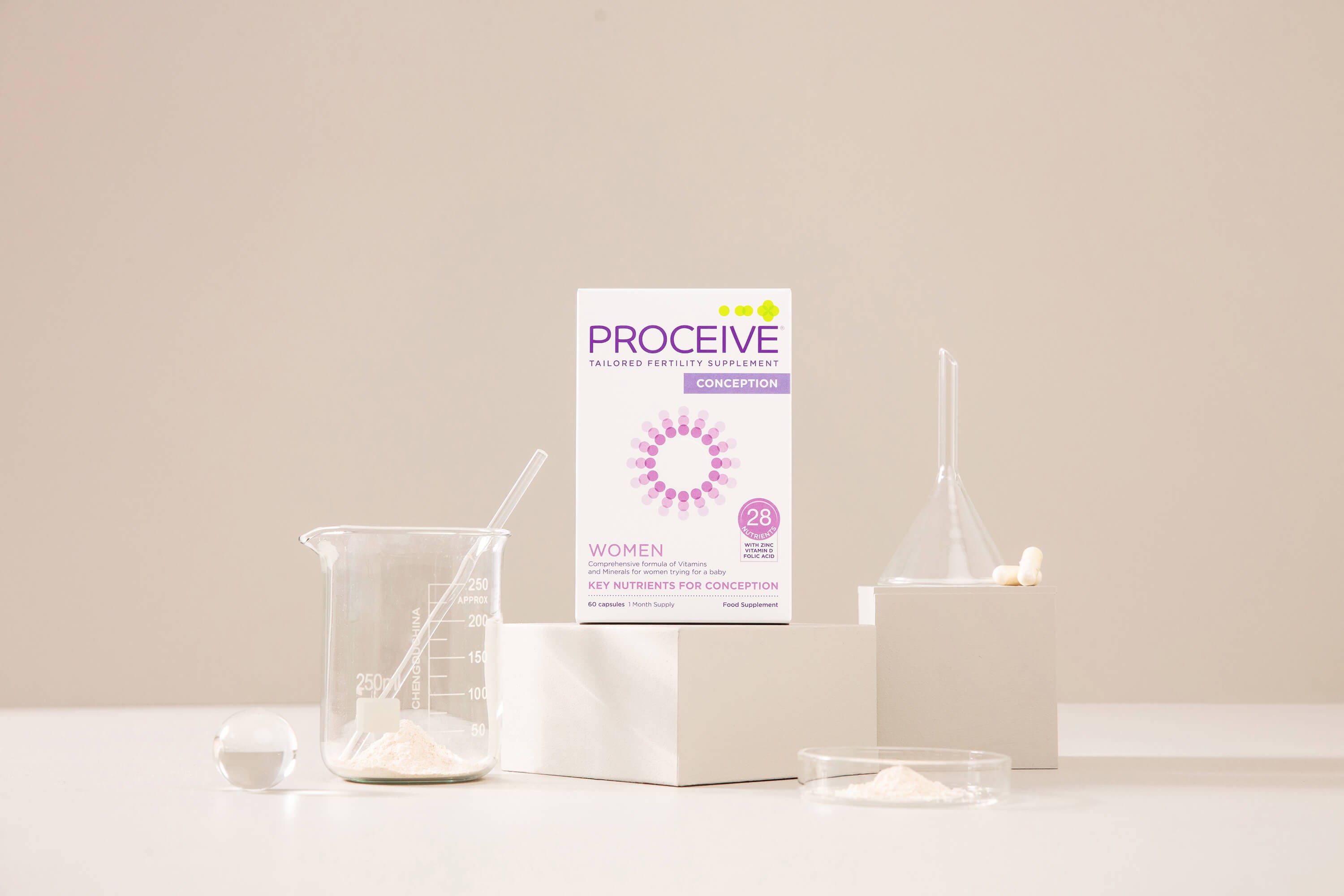 How Proceive® Compares
Proceive® offers the most comprehensive nutritional supplement for women with 1,040mg of nutrition per daily dose, which is one of the highest on the market.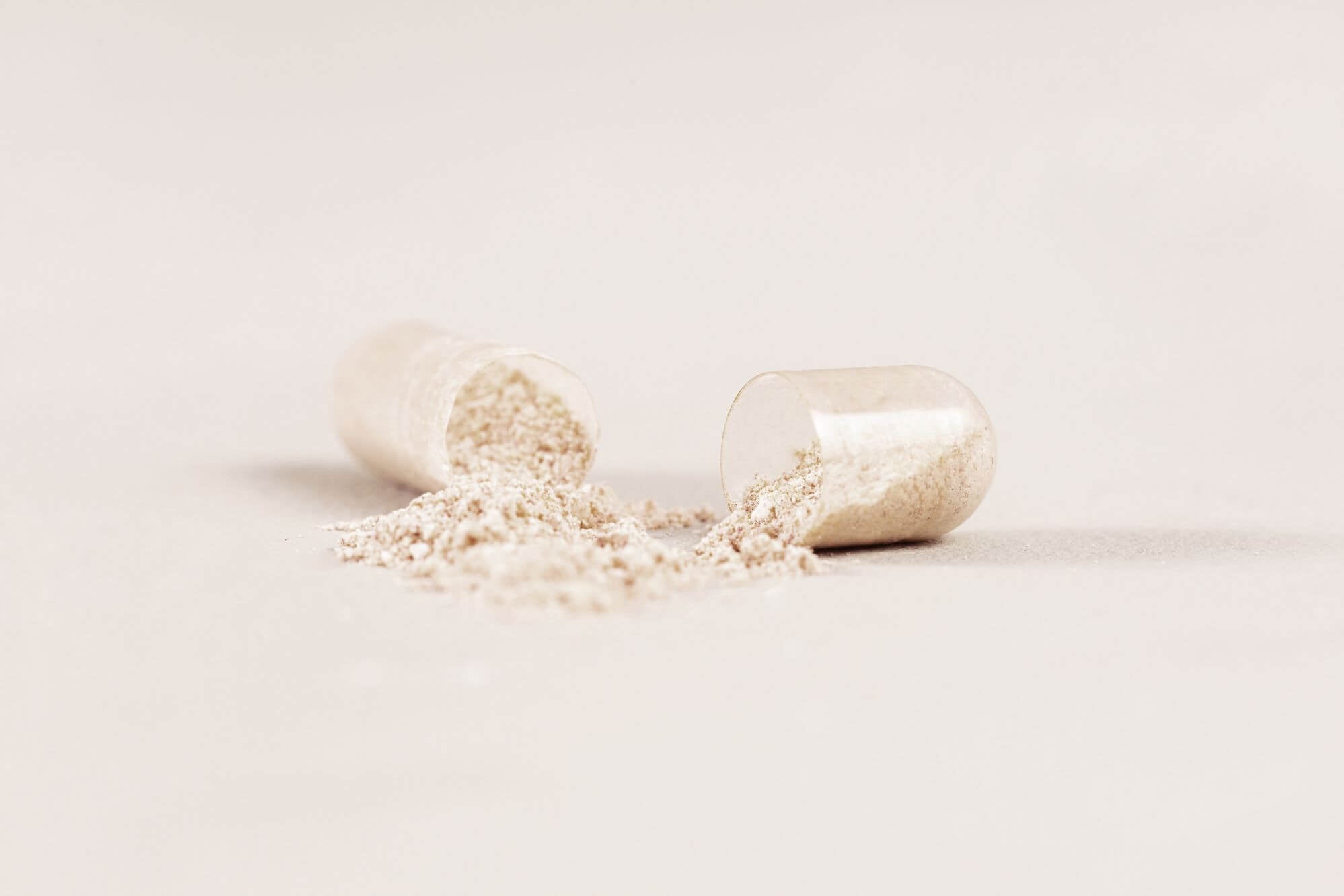 L-Methylfolate
During pregnancy folate contributes to normal maternal tissue growth. Methylfolate is the active form of folate that can be easily absorbed by the body. Most supplements use the folic acid form. It's important to check the label.
All Proceive® products contain Methylfolate.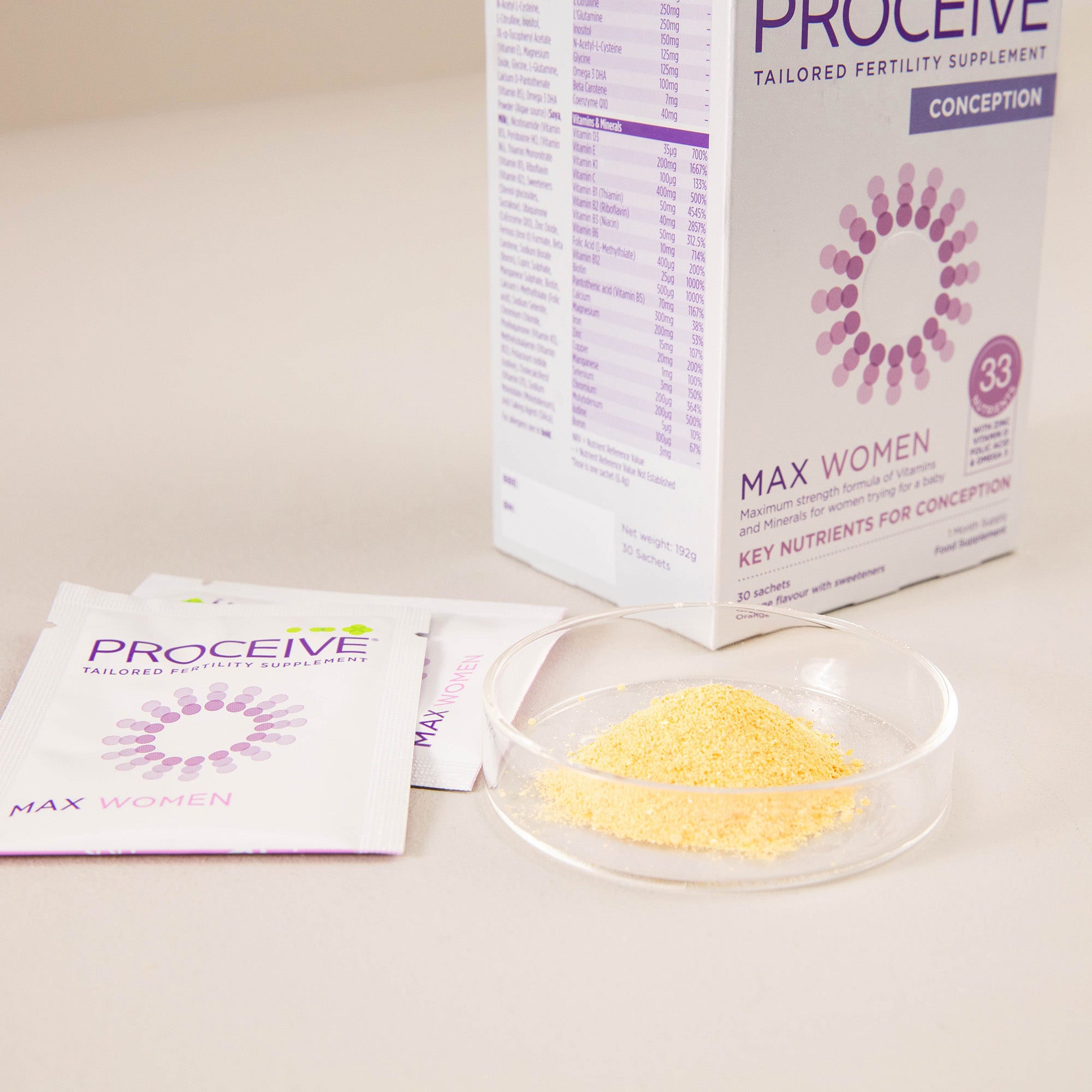 Proceive® Max Women
Maximum strength formula including Methylfolate, Inositol and Choline. Proceive® Max Women is scientifically formulated for women over the age of 35 or women of any age who have been trying to conceive for over 1 year.
No more products available for purchase