Key ingredients
Nutrients
Per dose*
%EU NRV
Molybdenum
200

µ

g
Coenzyme Q10 
20mg
-
Beta Carotene 
3mg
-
Vitamin D3 (Vegan)
30µg
625
Vitamin E 
50mg
417
Vitamin K1 
70µg
93
Vitamin C 
250mg
313
Thiamine (Vitamin B1)
10mg
909
Riboflavin (Vitamin B2)
10mg
714
Niacin (Vitamin B3)
25mg
156
Vitamin B6 
10mg
714
Folic Acid (L-Methylfolate)
400µg
200
Vitamin B12 
25µg
1000
Biotin 
250µg
500
Pantothenic Acid (Vitamin B5)
20mg
333
Calcium 
250mg
31
Magnesium
200mg
53
Iron 
17mg
121
Zinc 
20mg
200
Copper 
1mg
100
Manganese
1mg
50
Selenium 
200µg
364
Chromium 
100µg
250
Iodine 
200µg
133
NRV=Nutrient Reference Value/*Dose is two capsules/ -- No Nutrient
INGREDIENTS: Calcium Carbonate, Magnesium Oxide, Ascorbic Acid (Vitamin C), DL-α-Tocopheryl Acetate (Vitamin E), Sodium Selenite, Nicotinamide (Vitamin B3), Zinc Oxide, Calcium D-Pantothenate (Vitamin B5), Ubiquinone (CoEnzyme Q10), Iron, Beta Carotene, Thiamine Mononitrate (Vitamin B1), Pyridoxine HCI (Vitamin B6), Cholecalciferol (Vitamin D3), Riboflavin (Vitamin B2), Manganese Sulphate, Cupric Sulphate, Methylcobalamin (Vitamin B12), Chromium (Picolinate), Calcium L-Methylfolate (Folic Acid), Sodium Molybdate (Molybdenum), Phylloquinone (Vitamin K1), Potassium Iodide (Iodine), Biotin. Capsule Shell: Hydroxypropyl Methylcellulose. Anti Caking Agents: Magnesium Stearate, Silica.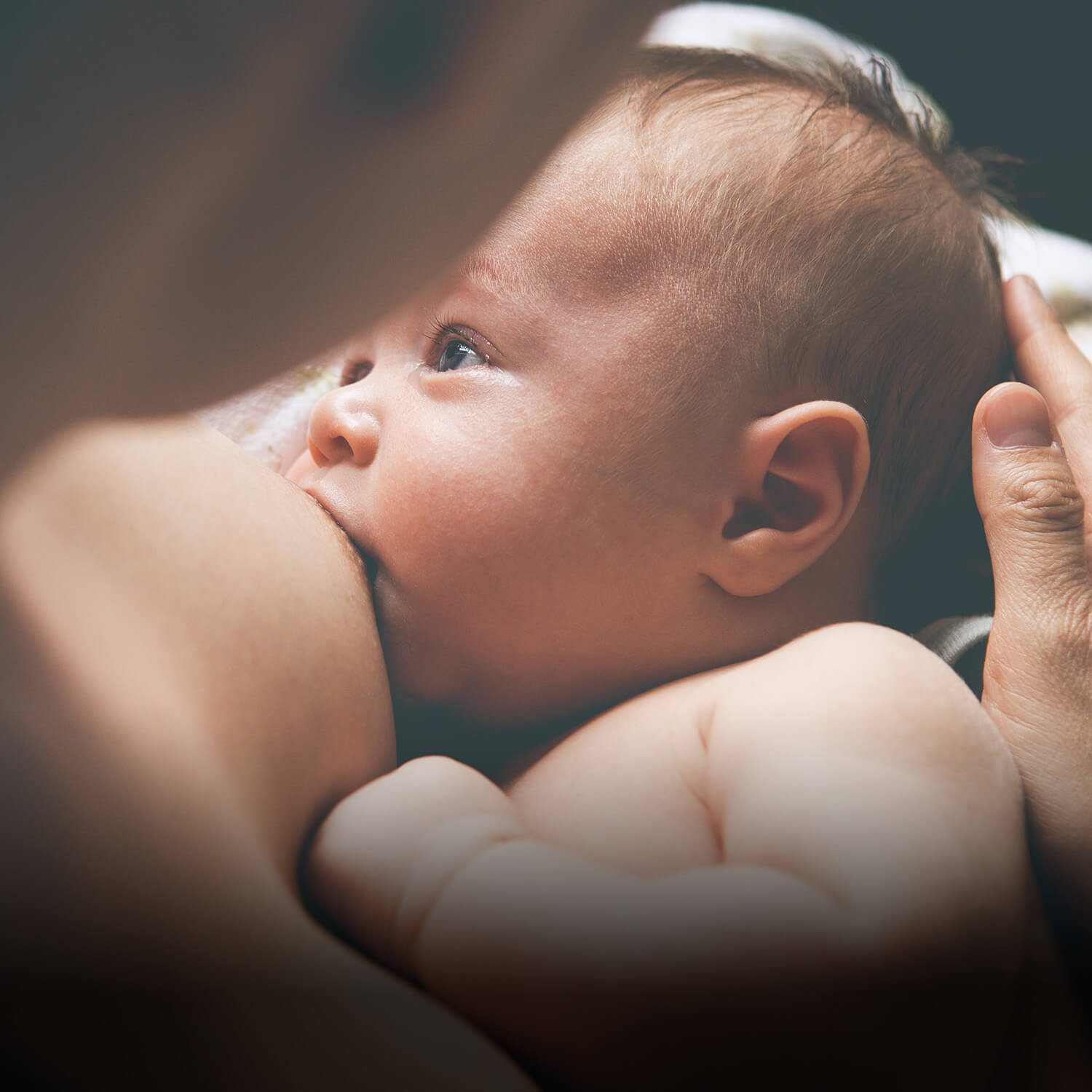 The Fourth Trimester
The challenges of the "fourth trimester" after pregnancy can leave many women feeling depleted. Taking care of a new baby means mothers may not prioritise their own health.
All new mothers will benefit from additional nutritional support to ensure they are getting the vitamins and minerals they need to maintain good health.
Omega 3
Omega 3 DHA is essential for the growth and development of your baby's eyes and brain. Proceive® Omega 3 can be taken in conjunction with Proceive® Breastfeeding for optimal nutritional support.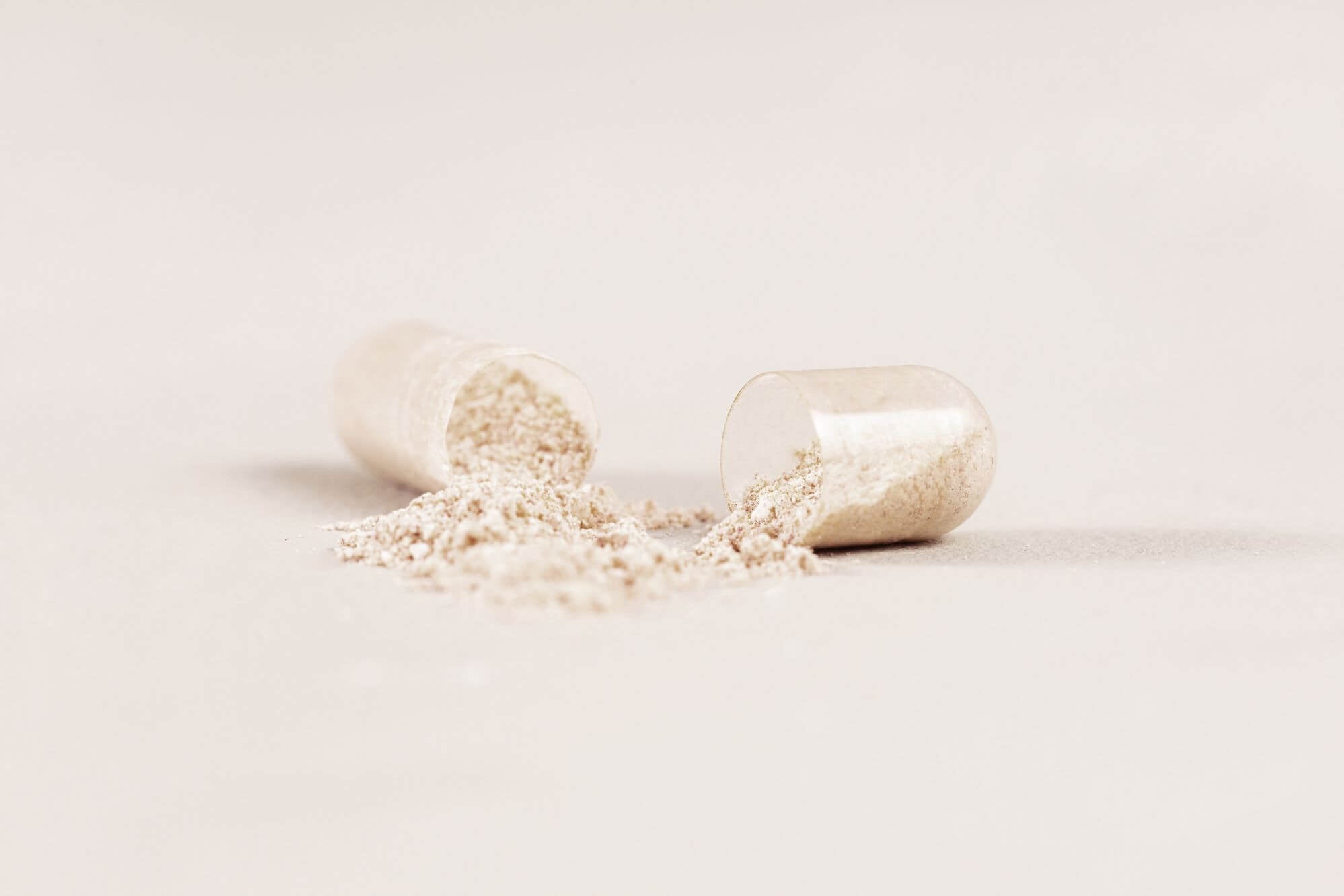 Pure Active Nutrition
When trying to conceive and while pregnant its important to eat a clean, healthy, balanced diet, and so we believe that only the purest, active nutrients should go into our products and nothing else.
That's why you won't find any fillers, binders or preservatives in the Proceive range.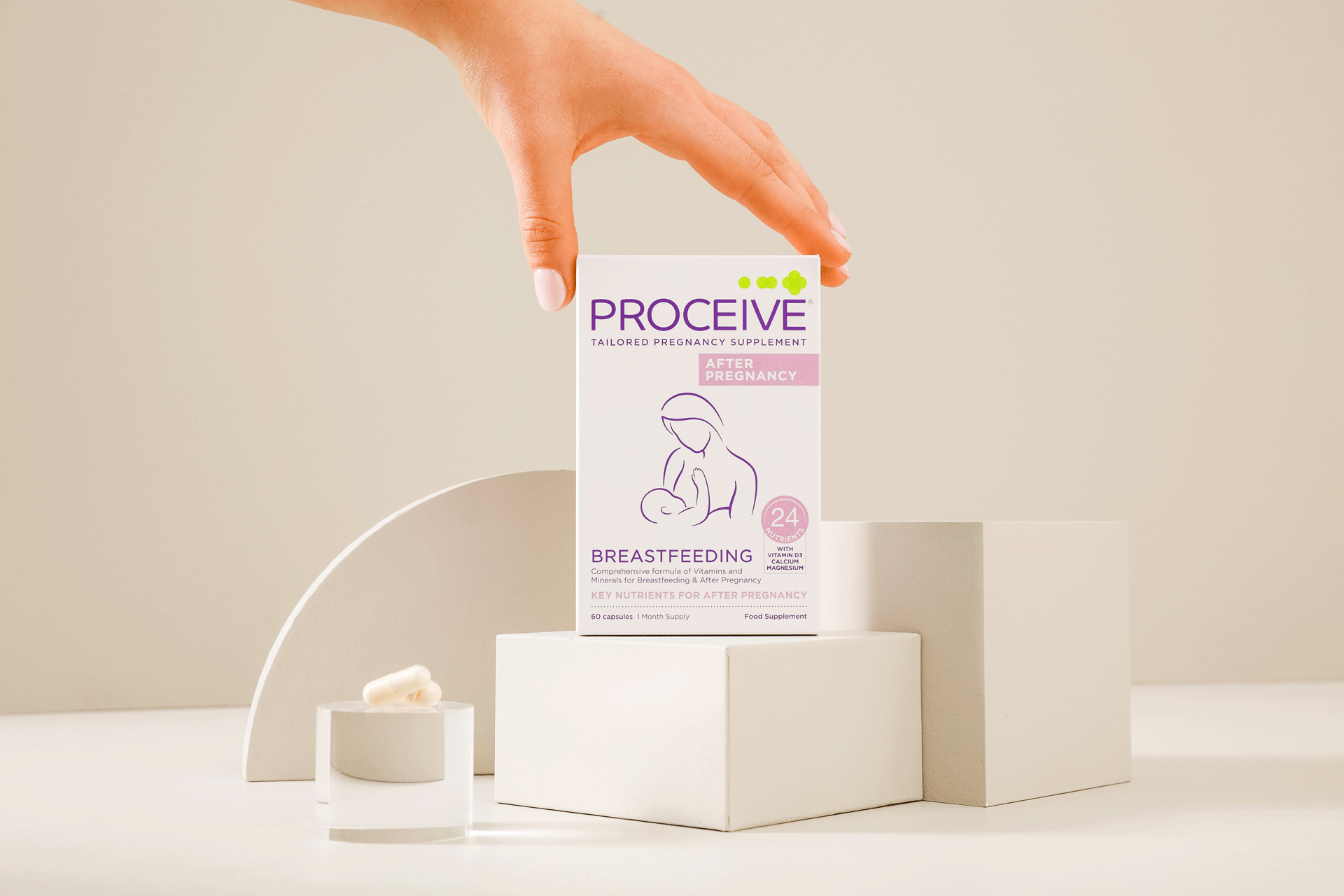 How Proceive Compares
Proceive®offers the most comprehensive nutritional supplement for women after pregnancy with 938mg of nutrition per daily dose, which is one of the highest on the market.
No more products available for purchase